Hey everyone!

Soo welcome to my first blog! This is super awkward for me, but i'm so excited to get out of my shell and share more with you all.
I've always loved writing so i'm so glad that now I have a way to get back to it! 

So this is just one of those long stories where I tell it differently each time, but I always enjoy telling it. (i'm also not the best storyteller so bear with me)

So our journey begins back in 2016, during my senior year. I feel like in senior year there's just this one end-of-the-year project you're focusing on, and then all the other classes are just laidback while we're all just waiting to graduate already.

Anyway, that year we got a new teacher for art class, who allowed us the creative freedom to draw and paint whatever we wanted, drastically different from the other art teachers I had throughout high school. I had never actually painted before, so I was excited to be experiencing with a new medium. It was different, but soothing and relaxing.

I fell in love with it.

After about a week of working on it, I had finished my first painting. It was a red rose, and I was so proud of it.
After that painting, I created so many other paintings after it. I would experiment with fabric, cotton, and literally anything I could find. Just making interesting pieces that I always wanted to see in a museum, or that I would want to hang up in my home. I would skip lunch, finish my work early in each class and leave school late just to keep painting in the art room.

Soon I noticed that my peers and my teachers started loving my paintings, and some of them started asking for custom requests and portraits. A completely new concept for me, I tried it out and starting liking commissions. It felt like an honor within itself that people not only liked my art, but saw themselves in it, and wanted to hang it in their homes.
 And at that point I was seriously contemplating turning a hobby into a business I could do on the side.
(Because I've always hated working for others anyway, so I thought this would be the perfect excuse not to.)

Toward the end of the school year right before graduation, our art teacher, (whom is still my mentor to this day that I am forever grateful for), threw a showcase for me and a few other artists. I displayed all the paintings I made that year in art class, and sold over half of them.

I was legit shocked by the support that night, from the parents, classmates and even my principal buying an original. And the money I made, of course. That night I went home so hype, bragging to anyone that would listen, because I was just in disbelief.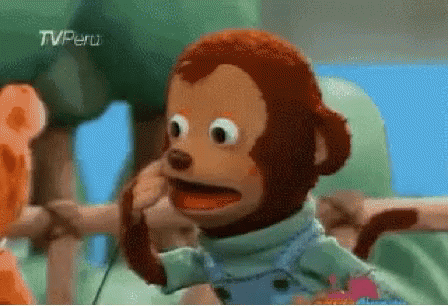 I'll never forget how a parent there had asked me if I had a business card or website, and I said no, but I can give you my facebook name. And I legit wrote it down on a piece of paper for her.
Like sis are you not embarrassed?
But no, seriously. So that night I made my little Instagram page and posted pictures of all my work.

I got serious about my artwork, and wanted to make an actual business from it. Throughout that summer I was just painting day in and day out. I made a bunch of personal paintings and did a bunch of commissions from people I knew from school, family or from facebook.
I still went to college for psychology and worked, but I definitely took my art for more than just a side hustle. I started selling prints and made these bougie homemade stickers, (s/o to anyone who remembers that, lol) did vending at local events and showcased my art at local exhibits.

Not only was I grateful to have a passion again, but I felt like my inner child was proud of myself for actually pursuing this passion that I thought I had given up. Throughout my childhood I had let self doubt and the opinions of others dictate whether or not I should continue art in general, so I was happy to genuinely enjoy it, see it through, and keep going just off of faith.

I think I made my ArtbyZay logo in 2018, (which we all know instantly makes our business official) and focused on getting my brand out there on the internet.
From that point my art was mostly abstract & of Black people, that focused on empowerment, beauty and positivity. Once I started teaching art and doing paint parties in 2019, I fell in love with the effect and impact painting had on people and how it transformed them, both kids and adults. Like literally, some people would come into a paint party expecting to not have fun or even do bad, but would end up enjoying it so much.
So then I knew I wanted Artxzay to encapsulate the best parts of myself, the art I created, and art in general.

Soon I got into graphic design and illustrating. And as scary as it seemed at first, (which I think many painters can attest to), I surprisingly ended up loving that too. I literally would see artists on twitter and instagram with their digital art and just be in awe, like 'yeah, y'all got that'.
BUT illustrating allowed me to get creative and get my ideas out faster without all the work or anxiety that sometimes comes with painting. It also made it easier for me to put my artwork on more products and have my art impact more people in various ways (ie. phone cases, totes, stickers). Although painting can limit what I can do versus digital art sometimes, i'll always feel more empowered and free when painting. So yes, I'll always choose painting over digital art, lol.
If you've made it this far, you're amazingg & thank you so much for reading!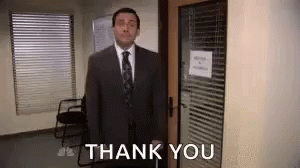 I hope to upload at least 1-2 blogs a month, so let me know what other topics or rants I should do for my next one! :)